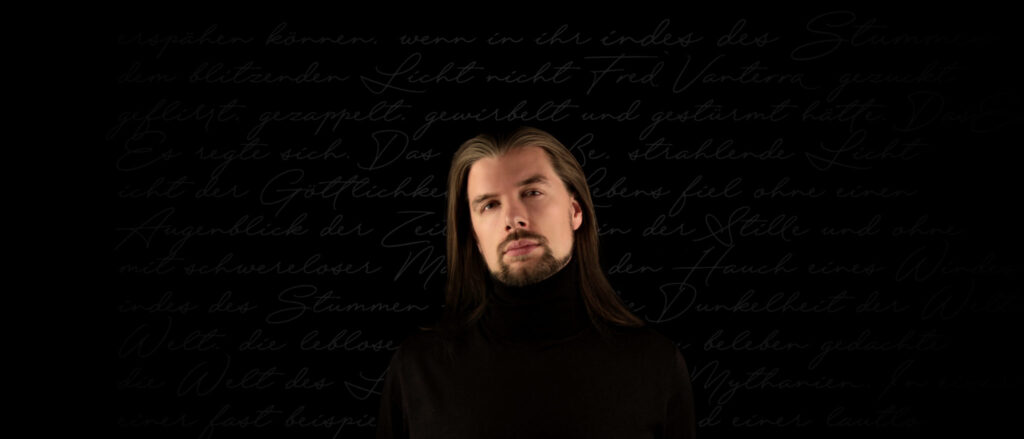 Mythanien by Fred Vanterra – proudly presented by the new music label Vanterra Arts – enables classical music to set new standards in storytelling.
Leipzig, Germany, 13th December 2019. With its first release, the music label Vanterra Arts has fulfilled its claim, that it allows the listener to envisage music holistically. The long-player, Mythanien, by Fred Vanterra, not only introduces a fresh approach to classical piano music, but also provides the soundtrack of a fantasy world, that is based on an upcoming novel.
Fittingly, Fred Vanterra, who is both the artist and, under his real name Frederik Schrader, CEO of the company, says: "Vanterra Arts builds upon the romantic idea of universal poetry. My goal is to make the beauty of Mythanien tangible to all of the senses."
The acoustic basis for this venture has now been established. The 13 tracks, which take the listeners on a musical journey through the world that is Mythanien, fully exploit all the possibilities for a solo pianist. From whisper-quiet to fortissimo, from larghetto to lightning-fast, from minimalistic to rich and playful, Fred Vanterra shows the depth and diversity of his fantasy world with both light-hearted subtlety and emotional depth.
The album is now available via both physical and digital distribution.