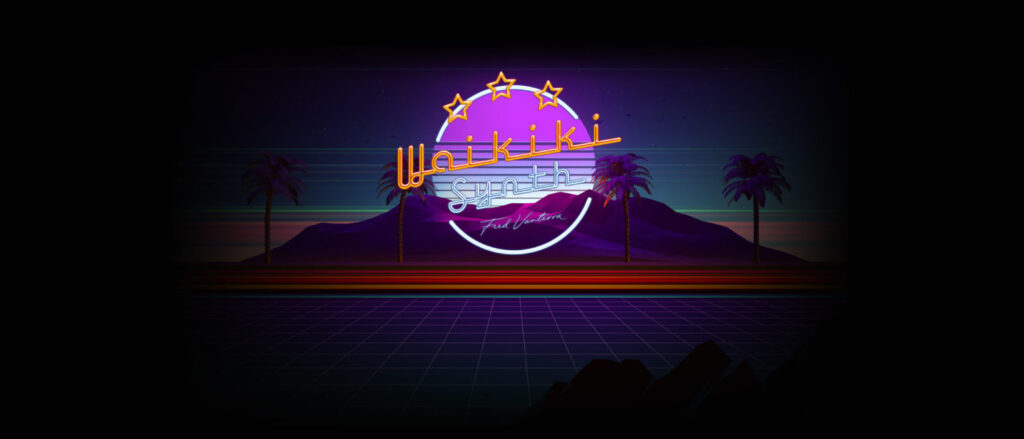 Waikiki Synth by Fred Vanterra – proudly presented by Vanterra Arts – is released today and available both in digital and physical form.
Leipzig, Germany, 4th November 2022. Waikiki Synth is an instrumental, synthetic-synesthetic soundscape of timeless and restless oscillators inspired by the synthesizer sound of the 80s, 90s, and the best of today.
The cornerstone of this album was set in 1999 by Fred Vanterra's first computerized music recording called "Waikiki 1". Out of this arose a genre-spanning collection of 140 ideas by 2010.
With his label Vanterra Arts, Fred Vanterra has now made his Waikiki series available to the public for the first time in a compact, refined and sound-optimized form. The album's production process also saw the creation of three new tracks, "Waikiki Stardust", "Waikiki City" and "Waikiki Midnight", which fire the canon with brand new energy and add new accents to the stylistic palette.
Waikiki Synth is an instrumental triad with the Yamaha PSR-S670 as the talented conductor, the PSS-A50 as the freelance arpeggiator and Roland's keytar Ax-Edge as the virtuoso soloist. Waikiki Synth sounds artful and artificial, like City pop and Eurodance, like honest keyboard work and playful computer music.
The album is both club-compatible and the perfect soundtrack for the day. It can be devoured in one session and yet delivers enough tracks that are repeat-one material. And above all, it is finally available in physical and digital form in stores from 11/04/22.