Ashburton is lovely. Even with rainy clouds like yesterday.
However, if the sky clears up and the Canterbury sun shines upon its secret jewel, it starts to shine even brighter.
Why?
Because under a blue sky like today, your eyes will spot the Southern Alps on the horizon, wherever you cross a road in Ashburton facing north.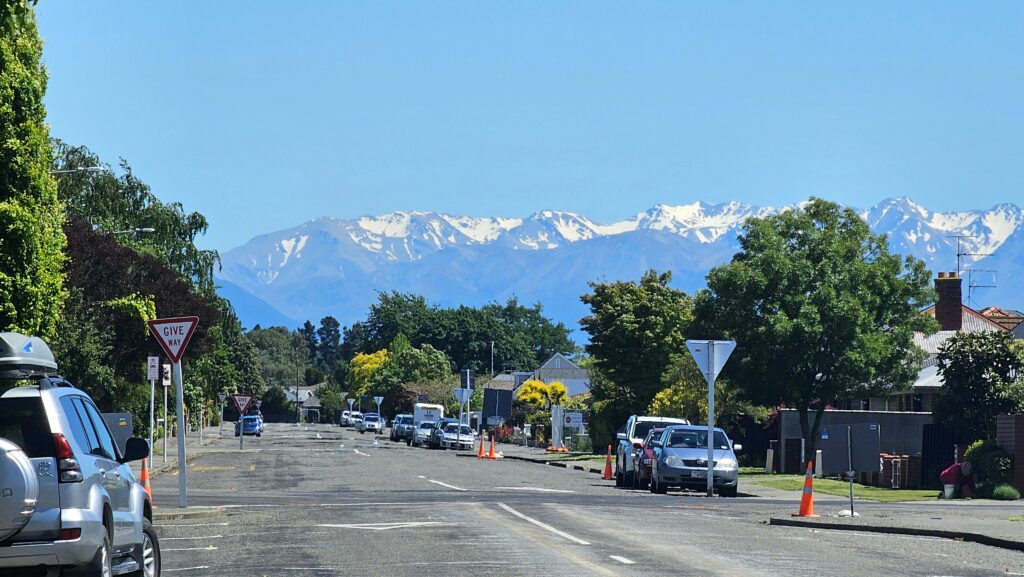 Looking almost like a backdrop, doesn't it? Absolutely terrific.